About Us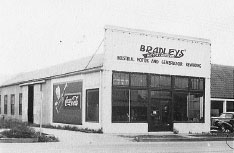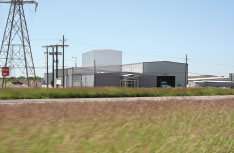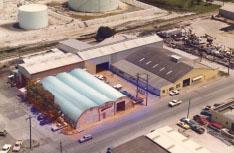 Bradleys' Mission:
To Exceed Our Customers' Expectations Every Time
For over 80 years, industrial reliability and maintenance professionals have trusted their electric motors and generators to Bradleys for repair, rewinding, testing and reverse engineering. An ISO 9001:2018 registered firm, Bradleys is recognized throughout the United States as the leader in large electric motor repair and load testing, employing the latest methods and technology to deliver exceptional service to its customers. The company adheres to all EASA and IEEE standards and enjoys one of the best safety ratings in the industry.
Vibration Analysis
Thermography
Laser Alignment
On Site Cleaning/Dry Ice Blasting
Motor Removal & Installation
Quality Control Certification
Disaster Recovery/Emergency Response
"I had an opportunity to visit their shop this week and was very impressed with not only the facility but the employees. A nice facility is nothing without the experience of the team of individuals running it. Bradleys has both! Everybody always compares everything to Cadillac, and that's what you get when you go with Bradleys!"
Brian Franks, Condition MonitoringServices Inc.
Nipomo, California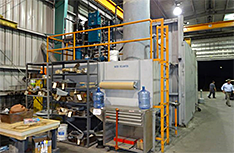 Bradleys employs a "good neighbor" environmental policy and voluntarily closed its industrial effluent drain to the small municipality of Gregory, TX. It implemented a waste minimization program designed to separate, reduce and recycle all industrial waters through its passive filtration water reclamation system. This uniquely designed system enables Bradleys to reuse this precious water resource for months before proper disposal is necessary. The company recycles all solvents and utilizes non-toxic, environmentally-safe chemicals whenever possible.

The company is especially proud of its track record of creating opportunities for women, minorities and military veterans.
Our History
The Great Depression held few good tidings for citizens of Corpus Christi, TX, much like countless thousands across the nation.

In those shaky and economically troubled times, an optimistic family made a bold move to open an enterprise on September 30, 1930. Founded as the Fixit Shop, it would prosper and emerge as one of South Texas' major employers and industries, known today as Bradleys, Inc., and grew larger over the decades, moving its operations several times as demand for the company's services grew.

Today, Bradleys resides on 9.3 acres in Gregory, Texas with state of the art, "green built" energy efficient and energy-generating facilities. The campus includes 110,000 square feet of electric motor repair, rewinding, load, electrical and mechanical testing and climate-controlled motor storage buildings, as well as full service CNC shop, and a 100 ton bridge crane, with capability of lifting up to 200,000 lbs. The company employs over 100 highly trained, expert motor repair professionals.

Jim Williams Jr., President, nephew of the original founding family, acquired the company in 1988, and is a sought-after consultant and expert witness. He is a member of the Technical and Management Boards of EASA. Membership is limited to 8 members from motor shops across the country, and members are selected based on merit, experience and industry leadership. His son, Jimmie Williams III, Operations Manager, is working by his side.

A new generation is carrying on the traditions that were designed and implemented by the Bradley family: pride and commitment to quality service and products for their customers; a safe, healthy and pleasant work environment for their employees; and a commitment to improving the quality of life in the Coastal Bend region through activism, volunteerism, and support of many non-profit organizations.